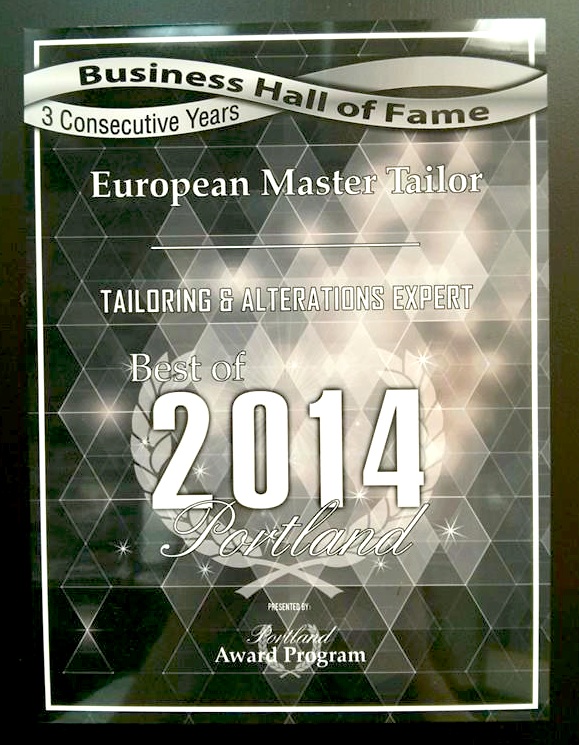 European Master Tailor is a tailor shop located in downtown's Morgan's Alley. The shop is owned and operated by Silvian Nita, a Romanian-born master tailor who settled in Portland in 1985. The shop has a 20-year history of top-quality craftsmanship and satisfied customers.
The services offered include custom-made suits, sports jackets and trousers, and the full gamut of alterations. The shop includes a store front stocked with high-quality Italian garments including suits, trousers, ties, and jackets.
European Master Tailor has won the Best of Portland award in 2012, 2013, and 2014.
Now offering custom tailored suits starting at $1195, and custom shirts starting at $125. Please come and see us for more details.